Blog Archives
If you think what has been intimated from the ones who foresee the future of your planetary shift is leaning toward the doom-and-gloom side of things, you might be interested in what we have to say today. If you think the world is going to swiftly come to lots of good things for everyone, light and love for all, you might also be interested in this. Should your interest be in the scientific understanding of what is happening and about to happen to the planetary and celestial interaction of measurable energetic fluctuations and the succeeding impulses impacting Earth, we have something to say to you as well. You see, we are not limited to speaking only to a particular branch of humanity, nor has that ever been our intent. We understand the penchant you have for compartmentalization of people, sometimes for good, sometimes for ill, but we say that we do not need to limit our communications with you in this regard. Our words are carefully engineered for all, nonexclusively, interactively, and for the common good. Of course, should you have no interest in understanding what we have to say, but are only interested in shooting down what you do not understand fully, then though we have something to say to you, you probably won't understand it, so we will remain and speak nonetheless. You will soon enough have a choice to make as to whether you wish to give our words any credence, and until then, we merely let you have your target practice in peace.
The beginnings of big change are kicking into gear now. You will be aware of that as the sun starts to shine a little differently, and as the Earth begins to groan in her birth pangs. If you are not comfortable with such visceral imagery, think of it as repositioning of pressure to allow for a smooth transition of something quite earth-shattering to come into being, so that the generation of life can continue without the limitations of darkness pressing in on every side. Gold will lose its shimmer when you realize that the bottom of the barrel has been reached, in terms of the ability of the commercial enterprises of the global marketplace to sustain the game any longer. We have spoken to you before of the day that the game of Mogul becomes replace by the game of Dream Creation, and that day is on the edge of dawning, dear people of Earth. The pieces are falling into place just as the gameboard is tipping to one side, and winner-takes-all will be tumbling into a pit before the winnings can be interred for later enjoyment. The fact is, the time is upon you to take the initiative further than ever in spinning the checkerboard so you have a better view of what's heating up on the horizon. If you can manage it, a big push together in the direction of love of humanity in all its forms could just get things situated so you can get the full picture. Greet each other as end-gamers, no matter what flavor of the game you have chosen to play, and know that we are cheering for the purported underdog (all the while knowing full well that the underdog is in fact the superhero in disguise). If you play it well, you won't have to budge from where you now dream, for the participation in gameboard-spinning requires merely the application of mental and spiritual energies of the type that influence the materialization of matter at sub-infinitesimal measurements. You have the trump card, each one of you, not up your sleeve but in your very physical makeup. Intrigued? We have much more to share on this matter!
In the meantime, let us tell you a story. It has been far too long since you have had one from us. This one is guaranteed to have some bit of interest for at least some of you clever enough to read it. Be careful to begin at the beginning and end when you reach the end, so that there is no confusion as to what sequence of events we are talking about.
Not so long ago, there was a man in the world of men who had a telltale mark upon his hand that told anyone he met that he had been in the field of secret sharing. The mark indelibly showed on his skin to remind him of his lineage and loyalty, not unlike the sort of thing that bore significant bright certainty on elite memberships in days long gone. Yet this man had neither lineage nor membership to boast of, just a curious mark upon his hand. Yes, he had some sort of telltale sign of some meaning, but it was meaningless to most who met him, and to a large extent to himself as well. Days strung together and he lived under the shadow of nothing but reality when, in an instant that changed everything, he exited one reality and found himself in another one altogether. In this new reality, he discovered that the mark upon his hand had a great and profound meaning to most people there, and he began to understand his own lineage and origins much better. If there was such a shift, what caused it, and what was the nature of this mark upon his hand? In a word, density. In the old reality, the density of one world crashed in through the protective layers of another, and everything ceased to be as it had always, in memory, been. In the changed workings of the new reality, the density of the mark on his hand emanated a glow that to those who saw it was ever more meaningful because of the nature of the one who bore it, which was innocent of knowledge and bereft of memory upon his appearance among them. The mark: nothing but a scar, yet to those who knew its origins in sacrificial culture, it was the mark of a survivor, a bearer of connection to lost worlds, and a reminder that the ones who had lost the brave path in another world had not fully succumbed to death of spirit, but would survive to create a new world free from sacrifice, divine in its core, and free to evolve unimpeded.
Who was this man? He represents every human on earth who has given their life over to a great and powerful vision of something wonderful, something safe and wholesome, at least in theory. Many on your world fall into this category. He also represents any who have stood in the face of injustice and held out their hands for insanity and terror to end. They too abound on your world. Others bearing the energies of service, of duty, of getting along also resonate with our friend in the story. And the others seeing his truth? They are going to show themselves soon enough… and they are you, and we, and others yet to be introduced to the timeline of transformation. It is not to say simply that we are going to be in the picture, but to say that you have given the signal that it's time for help to be ready to jump in and we are waiting to be of service where we can.
The days and weeks ahead are promising to be full of the potential of great and deep change for the planet, and so it is time to share the next tidbit of information with you as well. And that is, we are already with you, and the changes that are coming will be a big shock to many, but the truth is, we are in the secret silence of service every day, and there is none more in readiness to join in the general change than we. The light will soon shift into a higher gear of intensity and concentration of form, and the appearance in the sky of fine shimmers of radiance will be side by side with great big blasts of cosmic energy. We are here, and we are ready to be of service. You will see the changes coming to the earth in ways that what had been is no more, and the ground below your feet may start to move or rumble. We are here, and the changes are part of our service. When you see things seeming to fall apart, know that we are part of the new world coming into being, as midwives and as helpers. It is enough that things will be moving along rapidly without worrying about doing it all on your own, but we are not here to interfere in the process that you have, as a people and a planetary entity, worked so long to reach the culmination of, and you have arrived at the entry point of the moment of lifetimes. We will answer any call for help that we are able to participate in, until the time comes for our full participation opening sanctioned by general agreement among all parties involved.
Until then, know that we are here. Know that life will survive and that light will prevail in the long time of shadows and secrets. You have not come this far to be found wanting, for your circuitous route to understanding, knowledge, and discovery has brought you into the state of awareness of many more mysteries than you could have imagined yourselves approaching even a short time ago. More mysteries await your discovery, and more rewarding shores shall open to your entry. Be at peace with the unfolding of the universe, for it does, in fact, know what it is doing. Let fear not be part of the equation, and let love become part of your entire picture.
July has already been an active month for many people who have been busy changing their lives in drastic and dramatic ways. If you find you are among them, count yourself in good company, for the energies that have played with your heartstrings these past couple of weeks are nowhere near dying out soon. If anything, you may expect to see some rise in the energetic intensity in all spheres of activity on your planet. This is getting exciting, folks, as the moment heats up and the truth starts sizzling on the pavement. You are on the cusp of a new understanding of reality and there's nothing you can do to prevent it from totally changing the consciousness of your species planet-wide. This is how things appear to us.
Several things show up on our radar screen, in fact. One of them is your propensity for taking the initiative in your own transformation. In the long view, such choosing makes the coming decisions much easier to conform to a pleasant reality shift than otherwise. For example, there are one or two matters that are opening for discussion in a serious way. Extraterrestrial visitation is on the table and it's not going away. Every so often, there comes someone a-calling from a faraway address, such as we. It would be easy to dismiss were it not true, but it eats at the edges of the news and encroaches on your everyday reality. Just take a look at what people are posting on the Internet. You don't have to look far to see possibility coming into view. Not only is the truth out there, it's coming closer. Another sizzle hits the sidewalk. And another, and another.
So-called marauders may become focal points of interest. It won't be long until the truth of all truth is known, and now is as good a time as any to start looking at lies and deception with an eye to transforming them into the truth. You have to start somewhere. Look around. The truth lay around in great shards like a giant glass jigsaw puzzle. Pieces will fit without injury if handled with care. With love. In fact, the effect is quite lovely, once the pieces begin to align in such a way that light bends in angles of perception hitherto seen merely as an edge. It is your own understanding you can see refracted there, and the insight that such perception affords. It is the beginning of opalescence.
Giving one's trust to the process of making reality whole is nothing to be defeatist about, either. You are each having completely different experiences, although you may discover some overlap of your reality and another's, or layers of holographic resonance. This is to be expected, as timelines converge into the singularity at the point where the various 2012s of your realms of possibility are all in one tight little bundle of simultaneity. Each experience makes an important contribution to the entirety of I AM having a good idea of what existence in a world within a galaxy within a universe of duality is like. Everything is part of All That Is. There is no wrong experience, other than to make it become wrong in your reality through believing it to be. Thus it shall be, but just as easily as that you can flip the switch from some perceived point of aha! and make what had perhaps been nagging your mind as a dire mistake into a beneficial detour to discover some hidden sweetness about the Truth.
In time, you will know truth in its fullness, and yourselves as soul embodied, as human, divine. The best way to arrive in one piece is to start looking at what needs to be put back together. There is much brokenness around you and greater possibility than you can imagine in the offing. We are in awe of what you have already done, in terms of your transformation. Wait until you get a load of what's coming next. First, though, pull yourselves together.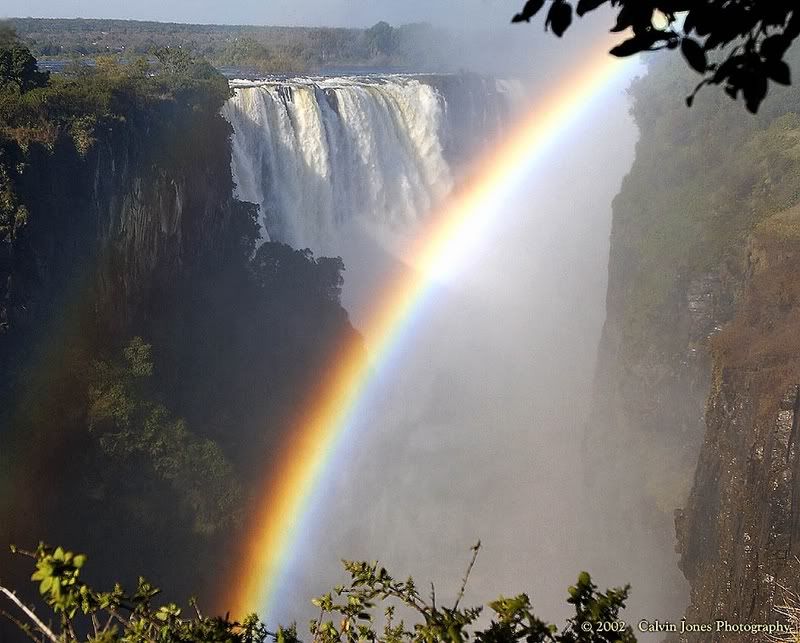 We would like to share with you the story of a Pleiadian hero, called The One Who Found the Key. The hero is called ANDY, and we join his adventure as he sets out to find something wonderful, a treasure of knowledge that lay at the feet of a sacred shrine relic, a statue of the god INCONCEIVABLE. No one had ever found the statue because, quite simply, no one was quite sure what they should expect it to look like. There were vague ideas and approximations, legends and sketches and blurry pictures, but no real first-hand knowledge of how, exactly, to find it. Let us enter the narrative at this point.
Andy was walking along a particularly lonely and desolate stretch of road when suddenly he caught in the corner of his eye a flash of light. Stopped in his tracks, he scanned his body with awareness to locate any visceral response which would tell him the nature of what his visual sense had seen. He picked up the impression of a process of joy building up in his stomach and took note. Continuing on, he soon saw, again out of the corner of his eye, a flash of light. Now he rubbed his eyes, stopped and scanned both himself and his surroundings with his awareness. Noting both joy and now knotted in his throat some excitement, he stood, silent, aware. As he sensed with increasing fineness the field of reality around him, he let himself settle into the stillness. What now? A shimmer in the distance, wavy light moving ever so slightly against the otherwise solid, stable rock. He turned from his path and set off in the direction of what he saw, hoping it was not a mirage.
Time after time this happened, each time taking him further along his journey of discovery. Each time some shimmer would lead him deeper into the wilderness. In this way, he followed the path of his heart toward the sacred statue of the inconceivable.
After a time, knowing he was close to his goal, he noted in his awareness scans that a certain weariness had settled in his bones. He still wanted to find the treasure, and he knew he was nearly there, but he also realized he wanted to go home. His search for the divine inconceivable had focused his mind and senses on discovering sacred treasure. Yet it also changed his concept of home. Where he was, he could not return to the home he had known before his spirit had been kindled by the sacred quest. Once he found it, and the treasure of Great Cosmic Knowledge, what would "home" mean? What would he do with himself when with his own two eyes and his finely honed awareness he stood in the presence of… whatever he would finally discover? Would he perish? Would he be forever changed? Let us follow Andy's tale just a bit longer, and we shall see.
Finally, the day came. It was to be a day of transformation, but he did not yet know it. Andy set out again on his journey, assessing his inner state and finding it joyful, excited, and weary. A shimmering light appeared, this in the far distance yet somehow not so far as others had appeared. As he approached, rather than slipping into the background of reality, the shimmer became more solid-looking. The nearer he approached, sensing his path with his heart so that his head could be prepared for what he might find, the shimmer took on an opalescent wholeness, and the form of the divine inconceivable began to reveal itself to him. Oh, what treasure would he find at its foot? Reminding himself to breathe, he crept onward, ever scanning with his awareness lest he miss some clue of understanding what, exactly, happens when one stands toe to toe with what cannot by the mind alone be created.
At last, he was at the rim of an opalescent light source. In front of it on the ground was a sign: "To access the treasure of great cosmic knowledge, get up and look before you. There shall you find what you seek, pilgrim. Prepare to be transformed." Standing from where he knelt, vibrating with anticipation, excitement and joy, he focused his senses into the heart of the orb of light. At first he saw only his reflection. Then other forms began to emerge from the opalescence. Was this some trick of the light, he wondered? Staying as centered as he could, he kept watching. All of reality shifted around him and he found his heart was the only solid ground, so he gathered himself there. Light-forms became light-beings, and at that superluminal threshold he felt that he, himself, was shifting from solidity into a phased pulsation of energy, yet still he had form. Soon, the opalescent light of the orb of the inconceivable was everywhere, all he saw and knew and sensed was drenched in it. Everything was transformed. The great cosmic knowledge, free from where it waited to share itself, had forever transformed everything. Light glowed in the once-dark valleys, and from the point where he stood Andy could see opalescent forms emerging from orbs of opalescent light far and wide, spreading all over the land.
Here ends our narrative for the day. What comes next has not yet been written. It is only now beginning to be sensed, and yet with that a transformation is already beginning to occur. Stay aware, dear hearts. What follows will be worth the wait. Meanwhile, keep your eyes to the skies, and see the divine inconceivable everywhere you look.